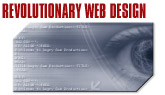 Angry Sam Productions offers web design services. Our approach to web design differs from other web design companies because we utilize a combination of the latest technology with classic design techniques and theory. The end results are visually stunning, functional, and extremely easy to use web sites which assist your company run your business on the internet.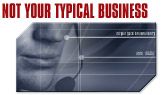 Angry Sam Productions is much more than just a web design services company. While we believe that profit is an important part of business, we also feel that treating people with respect is also just as important.

Our goal in serving you is not only to provide you with the highest quality in web design services, but also to build long term relationships and learn as much as we can about your organization and how it works. It is through this never ending learning process that we can help you achieve your goals.

We look forward to assisting you with your web design and development needs.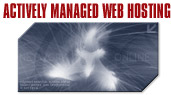 Save time, money, and your sanity with our unique approach to web hosting services. With Actively Managed Web Hosting we piece together a web hosting package that meets your individual needs and budget.

No longer will you pay for features you don't need, nor will you have to deal with large corporate bureaucracies, uneducated technical support representatives, rude salespeople, and waiting hours on hold.

With our Actively Managed Web Hosting packages we handle everything for you. You get tech support, sales, design, and administration all in one place, the way it should be!